Advantech Ticketing Systems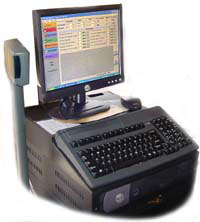 Advantech Ticketing offers a complete Ticketing and Reservations System solution including Point of Sale, Web Sales, and Call Center modules.
We offer a hand-held wireless scanning solution to help expedite the boarding process. Customers that have pre-paid their travel via Web Sales or Call Center may obtain boarding passes at their vehicle on arrival eliminating the need to go to the Ticket Office.
The system was developed using Microsoft .Net technologies employing a centralized database via Microsoft SQL Server (Microsoft's free SQL Server Express edition also supported).
This system was written for the Passenger Vessel industry, but it is highly customizable to support any industry that requires ticketing and/or Reservations.
We also offers a completely hosted solution. Your Web Sales and Database reside on our servers in a protected environment and we connect your Point-Of-Sales via secure VPN (Virtual Private Network).
Contact us today at (860) 986-7634 to obtain more information or to setup a live demonstration at your location or via web confernce.